Nutritional health is at the heart of the Victor Hugo Clinic's concerns. That is why, in response to the 2002 Ministerial Directive, the Victor Hugo Clinic established a Food Nutrition Liaison Committee (CLAN). Its objectives are:
Improving the quality of patient food by offering meals to suit the patient's age, illness or special diet.
Participating in research and training activities.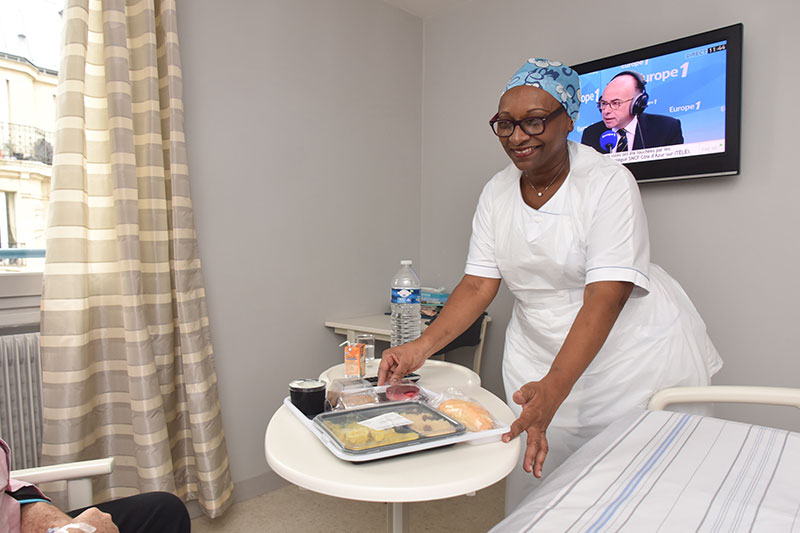 Meals are served in your room on an individual tray. They provide good nutritional balance. Breakfast is sourced from a local baker. Meals are delivered by the catering company Cogerest.
In general, breakfast is served around 8:30 a.m., lunch around 12:30 p.m. and dinner around 6:00 p.m. If you need to undergo an examination, your meal may be postponed.
Outpatients are given a light meal.